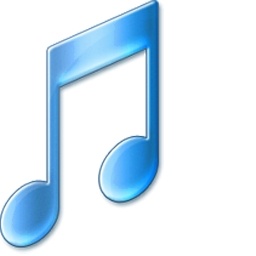 Well, we finally did it.  Brett Jason Wintermeyer, my songwriting partner and fellow Metaphor Maniac (link to facebook page that we haven't actively publicized yet, but hope to soon), finally filed a copyright on 4 of our songs last week.  We were trying for a 5th, but we kept getting stuck so we gave up in the hopes we'd be inspired later.  4 is a lucky number, right?
It's important to keep in mind that all artists own the rights to their works and have immediate copyright protection even if they don't submit for a copyright registration.  Having a copyright registration just helps the artist in case some legal issues or unfair usage claims arise.  We might submit them to some songwriting sites so I thought it best to do the legal thing.
The creation of the 4 songs took much longer than we thought given we met on average one night every 2 to 3 weeks.  Over 1.5 years later, we finally felt they were in good enough condition to "finalize" and file.  I'm sure we'll continue to tweak them as we practice and perform them live.
The process of filing wasn't that difficult.  You go to the US Copyright Office page and create a log in with tedious password requirements.  I heard that within the last year they implemented the ability to do it all electronically so you can now upload your files.  It's $35 per song or compilation.  If you wanted to register 9 songs as part of a CD compilation, you could do the entire compilation for just $35!  We chose to file separately after I conferred with a music attorney in town, Christian L. Castle Attorneys.  We don't know if we'll ever make a CD or if we will just play/sing them socially.   Rob Wells, their Director of Artist Relations, walked me through the process quickly, and I was able to do most of it on my own.  It's a little tricky the first time to know what items to check, what category to select, and what info you need.  It takes 90 days for the copyright office to review submissions.
There are two different things you can copyright when it comes to songs.  One is the music & lyrics and the other is the sound recording.  It's important to understand the distinction to figure out when or if to file for one or both types of protection.  It's best to talk with an attorney as to what's best for you.  The chances of our songs making it big are pretty slim for many (7 billion people on the planet and millions of songwriters doing this full-time) reasons, but it's kind of neat to potentially have an official, documented claim to a piece of work.
The songs range from pop, jazz, to rock and their titles are below.
Save Me From Myself – my favorite  (Jason created this amazing "sweet" guitar picking intro to the song that makes me smile & tear up at the same time)

Look At Me – Jason's favorite based on chords/melody he created many years ago that happened to fit my lyrics.  We also affectionately refer to this one as our 'elevator musack song.'

Fatal Attraction (or Soul Mate) – a jazz piano song (think: grand piano/lounge singer) about the foolishness of love and its often mistaken identity

Soul Escape – a rock song based on wanting to escape bad, noisy (and sometimes silent) connections with people

Hopefully, we'll get a chance to perform these live some day.  The lyrics were inspired by many things but mostly my kids and a few people & experiences that profoundly impacted me at critical junctures in my life.
Author:
Aruni
|
Filed under:
music
,
singing
|
Tags:
christian castle
,
copyright
,
copyrighting songs
,
lyrics
,
metaphor mania
,
metaphor maniac
,
music
,
rob wells
,
songwriting
|
4 Comments »
---