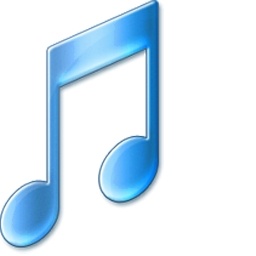 "Music is the space between the notes."  ~ Claude Debussy
Everyone is so busy these days. We fill our lives with things that take us from here to there in minutes, when even just fifty years ago it might have taken us hours or days to do something.  The infrequent times I get to work on my music are the times I get to exercise a different part of my brain.  I'm in the middle of getting two songs produced with a professional named Ron Wikso. I'm learning a ton about the process, and he has been patiently explaining it to me.
The phrase "between the notes" has come to my mind often these last few weeks as I've found myself with a little more time to work on my songs, but I struggle with enjoying the space…the temporary lull in some of the noise…because there are so many other pressing daily life details that need to be attended to with the kids, job stuff, house stuff, etc.
I think that not only in "music," but also in life the most poignant moments can lay in the space in between the noise of our daily lives.  The times when things in our lives are on pause (or change dramatically) while we wait for the next great refrain or chorus to start are often ignored, because we are waiting for the "silence" in one part of the symphony of our lives to end and the activity/music to begin.  Unlike an already written sheet of music, we don't know if the next refrain in our lives will be a joyous beat, a steady (a.k.a. boring) rhythm, a pleasant melody, or the background music from a horror movie.  We don't know, yet we often live in the anxiety and can't enjoy the space…the space to explore other options or even to take a nap!
True learning, profound connection, and great discoveries have been known to happen in the space between thoughts, yet most of us are afraid of that space.  We don't often choose the space or if it chooses us, we don't know what to do with it.  It has been proven that meditation has many benefits when you can stop the thinking and sit still in silence, but it's not easy.  "I think therefore I am" could have easily been said "I am therefore I think, play, laugh, feel, love, etc."
The more we are able to quiet our thoughts and live in that space, the more peace we seem to achieve and the more positive impact we have on those around us.  The challenging nature of that endeavor mixed with the constant flux of our lives is why I believe there are very few gurus and prophets in this world.  Most of them are men who did not have kids or had someone else taking care of their kids.  Many of them also did not want or need money and were fine with sitting under a tree or in a cave meditating most of the time.  If I had no kids, I might try that life for a while. 🙂
May the space between the notes in your music or the choruses of your lives become great defining points in the stories you tell.  I already know I'll be a grandma or teacher with the best First World "war" stories based on the space between the notes of my life…
Author:
Aruni
|
Filed under:
FYI
,
networking
,
random stuff
,
working mother
|
Tags:
claude debussy
,
i am therfore I think
,
i think therfore i am
,
music
,
ron wikso
,
song writing
,
space between the notes
,
this too shall pass
|
Comments Off

on The Space Between the Notes
---