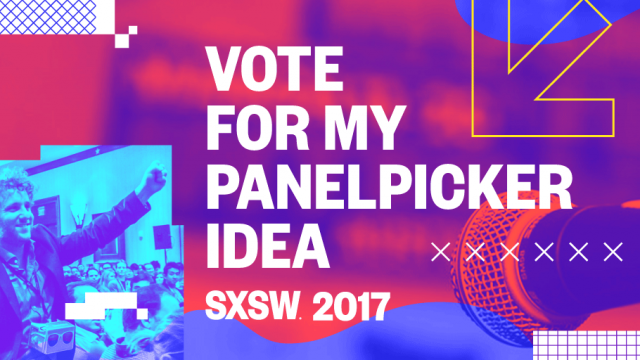 It's been over 7 years since I submitted a panel idea to SxSW Interactive and now the time has come to do it again. You may wonder why or you may not care at all, but nonetheless I'm letting you know about it. 🙂
Please vote, comment on, and share our panel idea: Customer Differentiation in Competitive Markets before September 2, 2016. We'd love to have the opportunity to share our collective wisdom on how to create, build, and maintain a highly successful customer focused organization using the knowledge and tools available today.  Comments on the panel picker are important because they help the selection committee assess audience engagement.
The really fun, engaging, and knowledgeable speakers are:
I'd love to be able to repeat the SxSW panel experience to help others build great customer focused organizations thereby resulting in not only great customer engagement but also fantastic employee engagement.  Happy Customers = Happy Employees = Happy Customers!
Gracias. Thank You. Xie Xie.
P.S. Thanks to all my readers, colleagues, and friends who voted for the panel, Building A Web Business After Hours, oh those many years ago.  It was selected, we presented in a very large room to hundreds of people, and it got great reviews.
Author:
Aruni
|
Filed under:
client services
,
competition
,
social media
,
social networks
|
Tags:
anne-marie bitman
,
aruni gunasegaram
,
customer differentiation
,
customer experience
,
customer focus
,
customer success
,
employee engagement
,
happy customers
,
happy employees
,
mitch aubin
,
scott yankton
,
sxsw
,
sxsw interactive
,
sxsw panel picker
,
thanking employees
|
4 Comments »
---