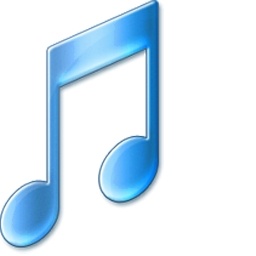 The Austin Songwriters Symposium that I wrote about in my previous post was amazing!  It wrapped up this morning after a Sunday morning gospel jam session with the attendees and a lunchtime jam session with the pros.  I don't attend church often, but I love gospel music and hymns…they really pull at the heart strings of us sinners non perfect people.  I learned a lot about a whole different industry.  It's even harder to make it in that industry than being a high tech entrepreneur.  Songwriters are entrepreneurs.  The main difference is that most songwriters make it on their own merit or maybe co-write with one or two other people.  To build a successful high tech company requires hundreds of people moving in the same direction and buying into the same vision.  The payoff can be bigger (95% of songwriters don't make much money) in building a company but the complexity is higher.  Most songwriters seemed to originally have wanted to make it big themselves as a singer singing their own songs but find themselves barely getting by playing their own songs in clubs or the more savvy ones end up writing for the great, well-known singers.
People like Joe Ely, Sonny Throckmorton, Gary Burr, Georgia Middleman (she sang a song called Dare To Dance Alone (YouTube) this morning that she co-wrote with Gary Burr that really touched me), Will Sexton, and Matthew Santos were in attendance and were either performing and/or hosting workshops.  It was an eye opener.  All of them wrote their own songs or wrote songs for many of the household name country singers of our time like Willie Nelson, Merle Haggard, Faith Hill, Reba McEntire, Martina McBride, Waylon Jennings, etc.  I certainly don't have any delusions visions that my songs will be published and adopted by great singers but it was nice to know I was not alone in wanting to create new songs.  There were people of all ages and different stages of discovering songwriting.  I met with a publisher and he had some great advice on a couple of the songs I had co-written…most of it I knew already, but there was a gem or two.
I didn't realize before I attended how heavy the emphasis would be on country music, but I picked up a saying or two.  One of them was the country music was nothing more than "three chords and the truth."  And that certainly seemed accurate to me by the end of the symposium…and the painful truth of us being human certainly comes out a lot in the lyrics of country music.
Attending the conference was a nice break from my daily routine and it was great to hear world class music played by people who obviously loved what they did.  I was so impressed how they could get up on stage together, never played a song together, and then play off each other to produce professional sounding concerts.  They way they were able to improvise and produce a joyful noise made me seriously think about finally learning to play the guitar!
Author:
Aruni
|
Filed under:
entrepreneurship
,
singing
|
Tags:
austin songwriter symposium
,
faith hill
,
gary burr
,
georgia middleman
,
joe ely
,
martina mcbride
,
matthew santos
,
reba mcentire
,
songwriting
,
sonny throckmorton
,
will sexton
|
2 Comments »
---