Some of you may know that my husband, Erin Defosse, has been spearheading the formation of a new amazing private international multi-language (Spanish and Mandarin) school for the Austin community – The Magellan School.
Since we both fancy ourselves entrepreneurs, we understand each others need to try new things and hopefully make a difference.
The location was just announced (see a copy of the latest newsletter below) on Far West/Mopac and it will be the first of its kind here in Austin!
The Head of School, Marisa Leon, is fabulous!  I interviewed her and have met with her on several occasions since then.  She is remarkable with kids, brilliant, and extremely observant.  As a parent, I am so thrilled that she will be leading a school that my kids will be going to!
I will be the only one in the family who probably won't be fluent in Spanish so I'm foreseeing a future where the kids will be saying things about me behind my back. 🙂  But it's a risk I'm willing to take for my kids to be global citizens and be able to communicate with so many more people in the world.
They are still accepting applications for the Fall.  Even if you don't have pre-K to 2nd grade school age kids please consider donating (tax deductible) and be part of the founding financial supporters of the school to help ensure its continued success.
The early years of any start-up/entrepreneurial endeavor are so critical and any financial or volunteer support you can give will go a long way to making Austin one of the key global centers in the world!  I firmly believe that schools like this will attract companies and families to our fine city.  Giving even just a little goes a long way.  Check out the Magellan Giving page for more information.
When a child discovers that he or she can change the world for the better…the world usually changes!
Please help spread the word!
Click to view this email in a browser
The Magellan International School
has found a home!
Dear Parents,
On behalf of the Board of Directors of the Magellan International School we are delighted to officially announce that MIS has found a home! After many months of searching for the ideal location and negotiating a lease we can now tell you where the School will be located. The address is:
7130 Chimney Corners
Austin, TX 78731
[MAP]
The School facility is conveniently located in Northwest Austin near the corner of Far West Blvd. and Chimney Corners and across the street from Doss Elementary. It is just a few minutes from Mopac. The facility was originally built as a school. Here are some of the highlights:

• Over 8,000 square feet, most of it comprised of very large classrooms
• Designed to meet the requirements of a primary years school
• Ample playground with a fully built out playscape and separate areas for Pre-Primary and K+ students
• Secured access with digital keypad in main entry
• Easy drop off and pickup driveway

Most independent schools don't have the opportunity to start off in such a facility and in fact many start out in a home, retail space, or within a church. Being able to start on day one with a real school building is truly a blessing. So, make sure you spread the word and also remind those you know that we are still accepting applications for Pre-Primary through 2nd Grade. Visit our Admissions page for more information.
From now until August the MIS team will be busy at work on the facility giving it a new upgraded look, performing any required maintenance, and filling it with the furniture and supplies that will be needed to start classes on August 24th, 2009.
As a non-profit school we ask for your support as we work on our facility. We will be patching, painting, cleaning, decorating, gardening, and many other 'INGs. If you believe that you can assist us in any way please don't hesitate to contact us at (512) 961-6431 or administration@magellanschool.org. We would love to get your help!.
Securing the facility involved many of our supporters, including Board Members and families, that came together to provide the financial backing that allowed us to sign the lease. To all of you that have supported our School and, indeed even enrolled your children before we could even give you a street address, we thank you immensely for the trust and faith that you have placed in us.
We are very excited about having reached this major milestone in the history of the school. That said, we still need your financial support in the form of tax deductible donations to enhance and grow our program even further. Please visit our Giving page for more information.
In summary, we are delighted that we now have ourselves a facility and eagerly await the beginning of classes on August 24th!
Sincerely,
Erin Defossé
Founder & President
edefosse@magellanschool.org
María Isabel León
Head of School
mleon@magellanschool.org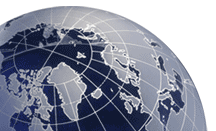 ---
Author:
Aruni
|
Filed under:
entrepreneurship
|
Tags:
austin international school
,
bi lingual school in austin
,
magellan international school
,
magellan school
|
2 Comments »
---