It certain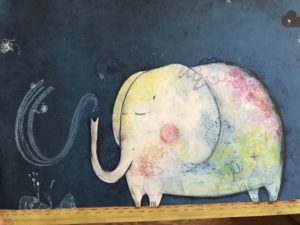 ly has been an interesting year politically, economically, medically, and professionally for many.  Living in Austin has proven to be a good vantage point to see and read about the big changes throughout the world in 2017.
I still haven't figured out how to use this blog to add consistent value on the topics of business, parenthood, or music in the already noisy Internet of information. Not that all of my prior posts have added tremendous value, but many were inspired by events, people, and situations (muses of sorts) in my life at the time. The words used to flow fairly effortlessly and some would likely argue without too much needed editing. 😀
So as we say goodbye to 2017 and hello to all of our continued life stories in 2018, I thought I'd share below some shows and recent blog posts that you may find interesting.
Some good and mostly family friendly shows we've watched this year (most are on Netflix) that kept me easily distracted from writing and singing:
Stranger Things
The Flash
Super Girl
The Arrow
Agents of Shield
Legends of Tomorrow
Series of Unfortunate Events
Once Upon A Time
The Crown
Big Bang Theory
Modern Family
black-ish
Some good reads:
What Happened in 2017 – Fred Wilson discusses changes in the business of technology: Crypto, The Beginning of the End of White Male Dominance, and The Tech Backlash.
Kindness Scales – Seth Godin
Smartphones Are the New Cigarettes – Mark Manson
Wishing those of you, who for some reason still read my blog, as well as those who happen upon it during a random Internet search, a very HAPPY, PROSPEROUS, and HEALTHY 2018!
Author:
Aruni
|
Filed under:
diversity
,
entrepreneur
,
entrepreneurship
,
networking
|
Tags:
fred wilson
,
happy new year
,
mark manson
,
netflix
,
seth godin
|
Comments Off

on Goodbye 2017 – Welcome 2018 – Happy New Year!
---